In collaboration with the Warner Historical Society,
we will again be the proud booksellers for
2014 Tory Hill Authors Series
Mike Dickerman started his own publishing company (Bondcliff Books) in 1996 and regularly writes, publishes and distributes books related to New Hampshire's North Country and White Mountains. He has authored or edited numerous books, including White Mountains Hiking History and Stories from the White Mountains in 2013.

~~~~~~~~~~~~~~~~~~~~~~~~~~~~~~~~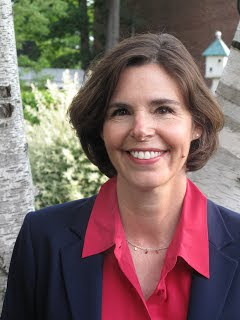 Democratic candidates seeking to represent NH Senate District 15.

Following NH State Senator Sylvia Larsen's decision not to run for reelection,
two well-qualified Democratic candidates filed for her seat representing District 15 - Concord, Henniker, Hopkinton and Warner. Before voting in the

SEPTEMBER 9

Primary, come meet the candidates, hear each of them outline their reasons for running,
what attributes and experience they bring to the job,
and what they hope to accomplish.
~~~~~~~~~~~~~~~~~~~~~~~~~~~~~~~~
Northern Borders comes to Warner!
Movie Screening and Discussion with director


Jay Craven
Starting at

7 pm

, all in the Warner Town Hall
Written and directed by Jay Craven


2013 - Feature Film
Based on the novel by Howard Frank Mosher
Starring: Bruce Dern, Genevieve Bujold, Seamus Davey-Fitzpatrick
A humorous and sometimes startling coming-of-age story,
Northern Borders
evokes the Kingdom's wildness, its sublime beauty, a haunted past, and an aura of enchantment.
This film is part of a unique and ambitious film initiative,
Movies From Marlboro,
which teams 10 professionals with 20 college students.
Tickets $12 adults; $10 seniors (over 65); and $6 students.
Tickets available in advance at MainStreet BookEnds, and at the door